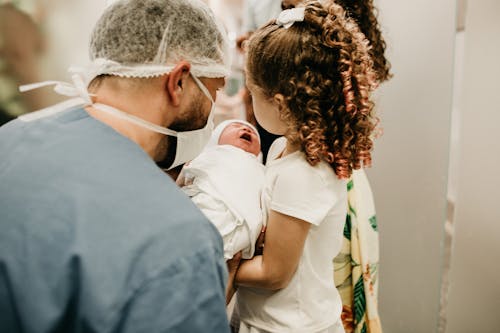 Obstetrician vs Gynecologist: Is there a difference? This is something that you may be wondering about right now  if you want to go for a checkup but do not know who to choose between these two specialists. Both of them provide care for women, and both of them can work at an OBGYN.  At South Lake OBGYN in Clermont, FL, you will find an expert team of obstetricians and gynecologists who care about your health and wellbeing.
So, what is the difference between an obstetrician and gynecologist? Even though both of them specialize in women's care,  the main difference is that the work of  an obstetrician is mostly about pregnancy while a gynecologist treats other health issues that are related to a woman's reproductive organs. An obstetrician can provide care during all stages of pregnancy, and they can also deliver babies. Gynecologists treat issues that are related to  sexually transmitted diseases, menstruation, incontinence, hormonal disorders, injuries as well as chronic conditions such as  endometriosis.
Both obstetricians and gynecologists complete  4 years of medical school as well as a 4 year residency program whereby they learn about pregnancy, genetics, fertility,  adolescent gynecological care and adult gynecological care. Once they have undergone training in both fields, they can either choose to specialize one or the other,  or they can choose to practice both.
People who decide to specialize in an area relating to  either gynecology  or obstetrics  usually go on to complete fellowship.  The examples of the specialties that are covered during fellowships include  reproductive  endocrinology, maternal-fetal medicine,  infertility as well as gynecologic oncology. Someone who practices both gynecology and obstetrics is called  and OBGYN.  An OBGYN can also refer to the clinic where they practice.
For more information on obstetrician vs gynecologist, visit our website at https://southlakeobgyn.net//