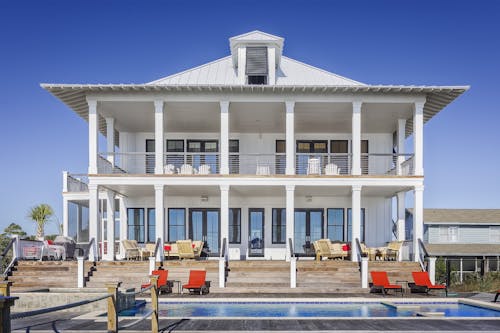 Prefab homes are one of the best decisions anyone wishing to own a home can make. They are fast to set up and cost-effective. Unfortunately, most people have negative perceptions of this type of home-based on their durability among other issues. What many don't know is that prefab homes can last for more than 100 years with good maintenance. This said, there are several types of prefab homes. Below are some of the types of Arizona prefab homes.
The first type of prefab homes is the modular homes. This is one of the most complete types of Arizona prefab homes. In this case, modules are built in a factory and then later on transported to the building site, where the modules are lifted by a crane and finally set on a foundation. Some modular homes are almost complete on arrival while others have a great deal of work to be done once they are set up.
The second type of Arizona prefab homes is panelized homes. This type is built-in panels, walls to be specific. Each wall is then transported to the site and assembled into a home. This type of prefab homes requires a lot of finishing jobs, especially of the interior part of the home which is installed on-site. The interior work may include installing cabinets, stairs installation, flooring, and painting among others. The total build time of panelized homes may be between 3 to 5 months depending on your contractor's schedule.
Lastly, another type of Arizona prefab homes is the kit house also known as pre-cut homes. In this type, all the components of the house are built in the factory and shipped to the site. At times the precut home s may come in forms of panels with all the windows installed depending on the manufacturer. Kit houses are designed for buyers who want to construct the home on site themselves using the materials and instructions provided to them by the manufacturer.
For more information on the types of Arizona prefab homes, visit our website at https://greenrpanel.com